Q: We hear that you often give talks at schools. What is your message to children?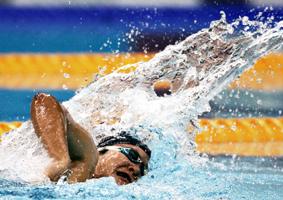 A: First, never give up too easily. And, never forget to appreciate your friends.
I really didn't like swimming growing up, but because I didn't give up, I managed to learn how to swim. After I set my goal to become a gold medalist, I just never gave up. I truly believe that if you don't give up your dream, you will make it happen. It's not always easy for me - training is tough and all. But when I look up, my friends are always there, cheering me by the swimming pool. And just looking at them makes me stronger and keeps me going. I'm swimming for them as well.
Q: You had a few major surgeries and hospitalizations. What makes you keep going? Where do you get your inspiration from?
A; I know there is always something wonderful waiting for me after mishaps like that. I never doubt this. That's why I never give up. Because I feel this way, I can deal with hard times with hope in my heart.
Q: Could you tell us some memorable moments from Paralympic Games?
A: I had opportunities to compete against a wonderful rival and my best friend, Kay Espenhayn from Germany, in Atlanta and Sydney. One day, I learned that she was in a critical condition, but I couldn't do anything for her because I was in the hospital myself. All I could manage was to make Thousand Cranes from origami paper for good luck in five days. I sent them over to Kay's mother, but they didn't make it - she received them a day after Kay passed away. This sad event renewed my determination to try even harder, for Kay, who died at age 34 without fulfilling her dreams. After the Paralympic Games, I visited her grave in Germany to share my gold medal I won in backstroke - Kay's strongest stroke. People like her, great rivals like her make my life so much more meaningful. I cannot thank people like her enough, and she will always be my rival.
Q: What do you think would be the key to hosting Paralympic and Olympic Games in Tokyo, Japan?
A: To be free from our own mental barriers, I think. We need to change the way we think about people with disabilities. In Japan, people with disabilities like myself are limited to enjoying only certain activities. In fact, I have been swimming in competitions for people with no disabilities, but at first they denied me saying that no one with a disability had ever participated. So, I decided I would be the first one, and kept trying, and now they let me compete alongside swimmers with no disabilities. At first, I was always the last one to finish, but then I got better and better. One time, the audience started applauding after I finished, and it felt like they were cheering Mayumi as an athlete instead of an athlete with a disability. That felt great.
Elementary and middle schools started letting kids with disabilities study alongside kids with no disabilities. At these schools where they learn together, they never stare at me when I go visit them to give presentations. They just treat me as one of them. I hope more people will start watching us play sports, just as you would enjoy watching any sport. You will have a great time.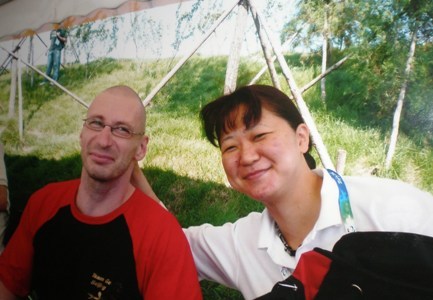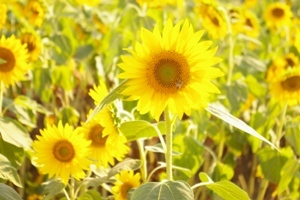 The key to being free from our own mental barriers, I believe, is to positively accept people who might be a little different from ourselves, whether the difference is that they are from a different country or they have a disability. That would make our own life much richer. "I have been lucky with people," said Ms. Narita. With such a cheerful personality and positive attitude, she was like a bright sunflower. No wonder the whole room lights up when she is there. Thank you very much for your wonderful stories.