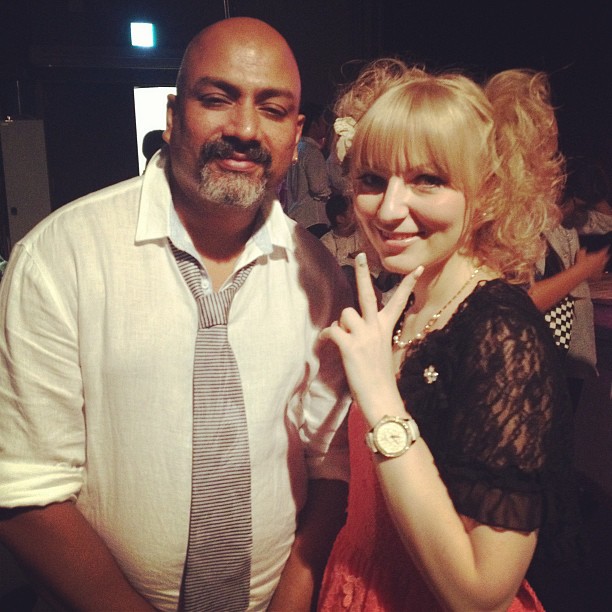 Hello, everyone! Russian seiyuu (voice actress) Jenya is here! It is already autumn in Japan. This summer was really hot in many ways!
Of course, I am talking about 「The International Red-White Singing Contest」
This year it was held in Osaka too. I was selected as MC for Osaka contest and was very glad about it! Wonderful memory!
My partner on stage was Sunny Francis. We met for the first time, so I was anxious if we can make the good stage together, but Sunny turned out to be really kind and funny person, and I learned from him a lot.
I thought - this is the real kindness, the real professionalism. I would never forget it, and I am telling it from all my heart.
We talked a lot on a stage, and introduced many performers that day!
Performance was really great! Such a high-level I wish more people could see it! Not only the songs, but dance and performances were there too. It was real live and lively performance! I am jealous to those who came to see Contest as a guest.
Judges also came to the stage to perform and sing, warmness and joy were in the air!
Live stage is so great. You can keep your best, you can grow when you participate this kind of events. Don't forget how important to meet all the different people.
I want everyone to feel this air next year too!
This year we had Contest in Tokyo too, but I had to go to Russia to work and couldn't join everyone, I am sorry. Of course, I am going to participate next year as well!
I may have said this before too, but "Red-White contest" made you forget you are in Japan or Tokyo. It is Earth here, and everyone is human, that is all.
 Well, see you again!
ジェーニャ情報☆
Jenya's info!
From 3rd of October, my regular program "Russian language on TV" is going to be on screens again, from the beginning. So you can show episodes you skipped or repeat with us again! My corner is "Let's remember! Travel's words"I also have a lot of works I can't introduce yet, so check my blog and twitter for the new information.
「テレビでロシア語」のウェブサイト
https://cgi2.nhk.or.jp/gogaku/russian/tv/
ジェーニャの公式ブログ:http://ameblo.jp/jenya/
ジェーニャのツイッター:http://twitter.com/jenya_jp/
  Today's sweets!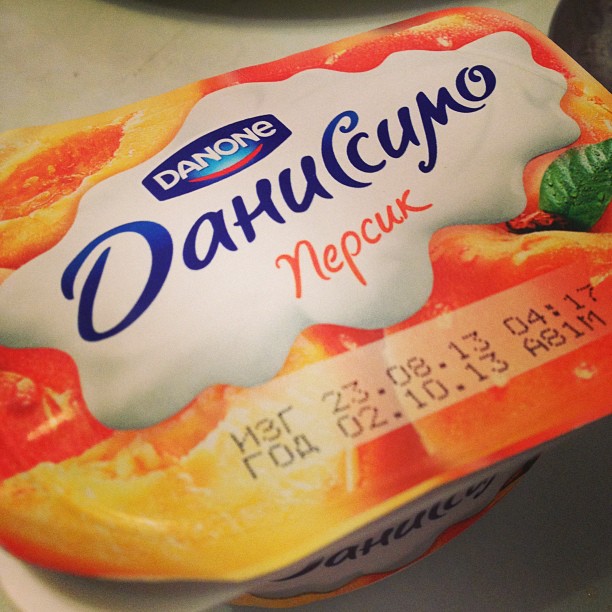 I ate this when I went to Russia.Too bad it is not in Japan.
Danissimo is sweet creamy cottage cheese dessert. It is not that sour as yogurt. It has jam or fruits inside, even chocolate too.This one is peach flavor, my favorite!