mashiko tour with mashiko family

mashiko tour with mashiko family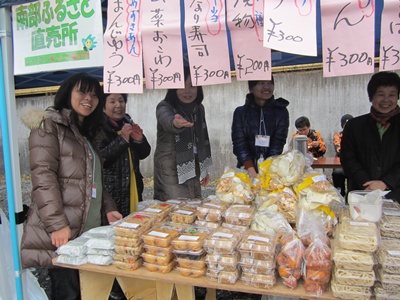 地元の方の直売所のお手伝い。一年前の出来事を乗り越えていこうというように賑わいを見せました。
We helped local people at the direct sales store. It prospered as if trying to overcome the tragedy.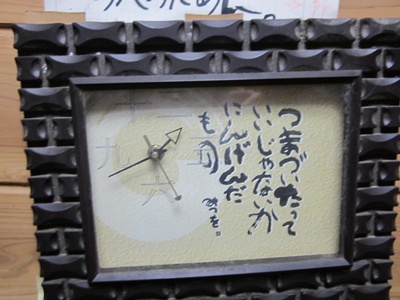 旅館のお風呂の近く飾ってあった時計。相田みつをさんのメッセージが
地震の被害にあった益子の人々に前向きなメッセージを送っているような気がしました。
A clock which was on display near the bath in the Japanese-style hotel.
It says that "Don't care about your failure, we are just human being" by famous artist Mituo Aida. I felt this as a positive message to the people of Masyuko even though they were damaged by the earthquake.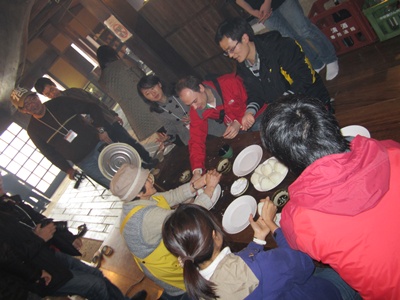 益子の地元の米を使っておにぎりを作っているところ。
おにぎりひとつにも作り方にコツがあることをまなびました。
お腹が空いてたせいかおにぎりを何個も食べてしまいました。
This is the picture making riceball by Masyuko's rice.
We learned that making just a simple riceball needs technique.
Since we were hungry, everyone ate too much till they become full.

by Tsuyoshi Taniguchi