Zdravstvuite, everyone! Native Russian speaker that works as voice actress in Japan, Jenya is here again!

Zdravstvuite, everyone!
Native Russian speaker that works as voice actress in Japan, Jenya is here again!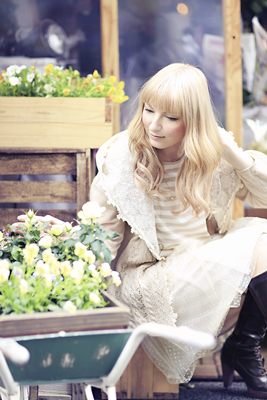 Few days ago, I participated at filming of program by Sekiguchi Hiroshi. The main theme of that TV was "Russia in Tokyo"
It was not only about Russian cuisine. We spoke with Russians, we met children who learn Russian here in Tokyo, we also visit Russian and Japanese family's house. It should be very interesting TV documentary. Check it on BS TBS, 18th of June at 8 pm!

When you filming such a program it can't be helped but you realize that image of Russia and real Russia is pretty different! I am going to tell about these differences today.

*Russia is cold, right?*
There are areas where winter is pretty severe, 40-50℃. But there are also areas that are not that different from Europe, and places warmer that Hokkaido. Don't forget, Russia is wide! And even at cold winter areas, summer is hot. It goes above 35-40℃ as well! Summer is short, so schools give children whole summer holidays, from June till the end of August. The best time to play outside, right?

*Everyone drinks vodka, right?*
Not really. Vodka is the presentative drink of Russia, but it is not easy to drink. So beer, wine and cocktails are common. Vodka is for the times you want something stronger or celebrating something (like wedding)

*Russian girls are good until 18, after that they get fat and ugly*
I have to change this stereotype with all my strength!
Of course, everyone is pretty when they are young, but there is a lot of pretty Russian women after 18 and even after 40. I think it is the heart that shows real beauty.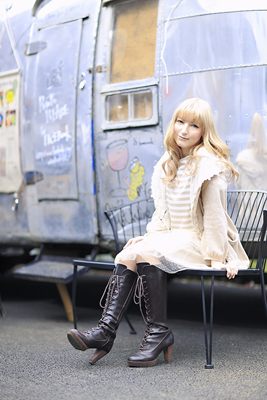 *Russian language is hard, right?*
There is some people who refuse to learn alphabet just because it is a bit different from English one. Every language is difficult. But Russian and Japanese has many similar sounds, and it may be easier to study that even English. Don't give up too early!

I am going to introduce you Russia from now on too! If you have questions or next theme for me, let me know in comments!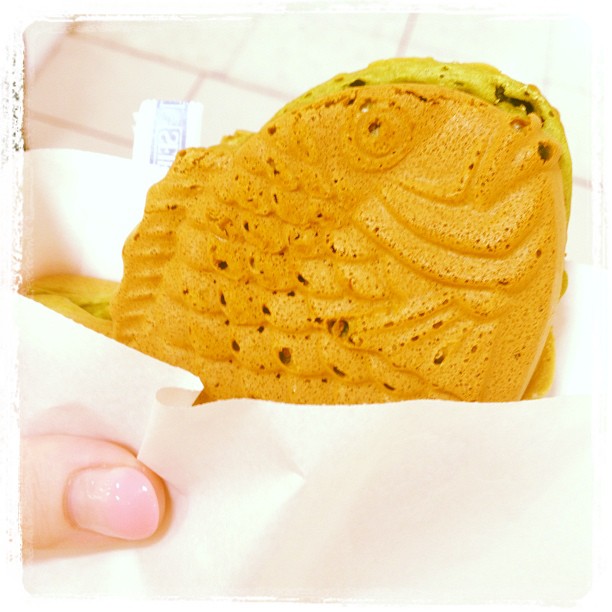 Today's little corner
"Sweets to you" #3
Just because if it feels really great at winter, it is impossible to refuse Taiyaki even in summer. Japanese traditional hot sweets.Fish shape is cute and popular among foreigners too! Taiyaki have various fillings.
This one has green tea and warabi mochi (bracken starch jelly) inside.

NHK E-Tele
Russian Language on TV (Terebi de Rosia-go)
Every Wednesday at night (25:00) and repeat at Friday 5:30am

NHK Radio 2
Russian language Everyday (Mainichi Rosia-go)
Monday~Wednesday (Beginners) 8:50am Dialogue (skit) part

June, 8th Shittoko! (Guest)
TBS channel at 8am
http://www.mbs.jp/shittoko/index2.shtml

June, 18th:Sekiguchi Hiroshi no Kaze ni Fukarete(Guest)BS TBS 8pm
http://www.bs-tbs.co.jp/documentary/KDT1203700/

July, 14th:Karaoke Live (check details in my blog later)

August, 31st:The International Red-White Singing Contest in Osaka
September, 15th:The International Red-White Singing Contest in Tokyo
https://www.yokosojapan.net/article.php/20130406red-white_event_en
リンク☆

ジェーニャの公式ブログ:http://ameblo.jp/jenya/

ジェーニャのツイッター:http://twitter.com/jenya_jp/