Osaka launched the 'ASIAN GATEWAY' project

Osaka launched the 'ASIAN GATEWAY' project

People are the main resource for the development of tourism in Osaka.

Osakans' openness to other cultures allows them to cooperate with other Asian people, making Osaka a vibrant city

.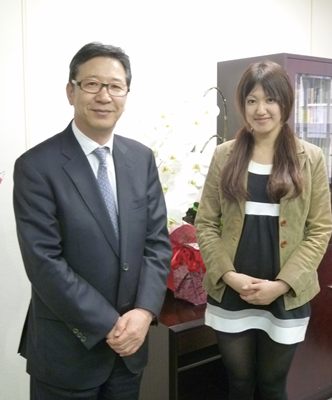 Megumi Koriyama, a senior student at Kwansei Gakuin University, interviewed Mr. Kano, a former Hong Kong Tourism Board official. With his extensive knowledge and experiences in a tourism industry, he launched tourism promotion campaign in April.
Q: You have a goal of 6.5 million foreign visitors in Osaka by 2020. How are you going to meet this goal?


A: It doesn't happen overnight. We should analyze previous data to estimate tourism revenues and set business targets. Unlike Tokyo and Kyoto, Osaka may not be a city full of tourist attractions but its people are enthusiastic, humorous and unique. Foreign visitors often appreciate Osakans' cheerfulness and openness.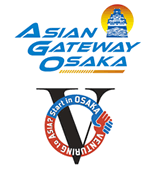 'The years I spent abroad allowed me to see my country from a totally different perspective. Before starting the campaign, I needed to find out what this city can offer. Given that Osaka used to be a city that introduced Japan to the other Asian cultures, I thought that this city would be a destination for those who want to learn about our culture and start their own business. With this in mind, we launched the advertising campaign: 'ASIAN GATEWAY OSAKA' and 'VENTURING to Asia? Start in OSAKA'. As Karaoke and Kaiten Sushi were spread from Osaka to the world, this city is an ideal place for entrepreneurs to launch their business.
Q: Do you think international students can patricipate in this promotional campaign?
A: We began surveying foreign visitors in April regarding their stay in Osaka before they leave Kansai International Airport. We appreciate support by international students since this survey requires speakers of different languages. The collected data will be analyzed by the bureau afterwards. We expect students to act as professionals so we offer them training and uniforms. Educational institutions consider this project meaningful to students as they can gain first-hand experience.
Q: Are there any upcoming events that you are working on?
A: Yes. On June 1st, Red Bull X-Fighters Osaka, the first motocross World Championship in Asia, will be held in Osaka castle. We will host top-class Hip-Hop dancers from all over the world for the final competition of "DANCE DELIGHT" on 1st of September. We are happy to celebrate its 20th anniversary of this event that started here in Osaka. We also aim to be the host city of the internationally renowned event, 'INTERNATIONAL JAZZ DAY,' sponsored by UNESCO and the UN. We support the International Red-White Singing Contest as well.
Mr Kano profile
Kunio Kano was born in Gunma prefecture in 1944. After graduating from Takasaki Senior High School, he earned a bachelor's degree in Marketing at Brigham Young University and an MBA at San Francisco State University. He started his career at Manufacturers Hanover Trust Co. in 1972. In 1982, he assumed the position of Managing Director and Chief Representative of Manufacturers Hanover Limited, UK/Japan. In 1987, he became Managing Director and Deputy Branch Manager of Manufacturers Hanover Securities Company. In 1991, he joined Royal Doulton Dodwell KK, Japan, as President and Representative Director. In 1995, he held the position of Regional Director of North Asia at the Hong Kong Tourism Board. He witnessed first-hand the Hong Kong Handover in 1997, the September 11 attacks in 2001, the SARS outbread in 2003, Hong Kong - Japan Tourism Exchange Year in 2009, and the Great East Japan Earthquake in 2011. He became the head of Osaka's tourism bureau in April 2013.

インタビュー後の感想 
郡山めぐみ(関西学院大学4年) 
国際紅白歌合戦 IN OSAKA 実行委員会委員長
加納局長へのインタビューをさせていただいた中で、大阪へ足を運んでくださった方々へ対して日本ならではの「おもてなしのこころ」を持って迎え入れることを大切にしたいという想いに特に感銘を受けました。大阪に来られた「お客様」の満足のためには相手の立場や気持ちをよく理解し、客観的に自らを見つめ直すマーケティングをする必要があります。現在関西国際空港の出国カウンターにて滞在日数や滞在中の消費額、日本の満足度等を測るアンケートを実施・分析されているということで、観光立国・大阪としてその結果から見えてきた日本の新たな良さを更に伸ばし、外国人にとっての障壁を取り除く取り組みに行政と民間がひとつになって全力で取り組めば、2020年の来阪外国人650万人も夢ではないと心から思いました。更に素晴らしいと思ったのが、その関西国際空港でのアンケートのインタビュアーとして日本在住の留学生も起用しておられるということ。各々日本に魅力を感じて来日し、日本での生活の中で何らかの不便さを感じているであろう彼らをこの政策の一環に巻き込むことは大阪PRの点でも非常に助けとなるのみならず、留学生が日本への愛着を増したり自信を持てたりすることにもつながるでしょう。
加納局長率いる大阪観光局の取り組みに心から期待しつつ、私にできる「おもてなし」を模索していきたいと思います。