We are looking for native English or Chinese speakers.

We are looking for native English or Chinese speakers.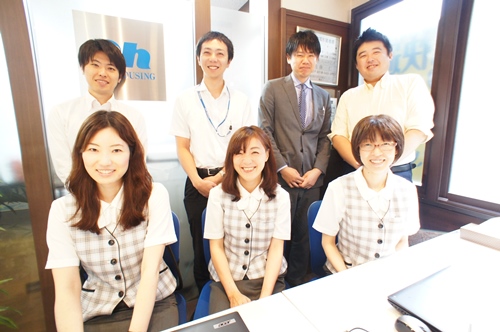 (Our team at the Monthly Lease division, with increasing numbers of queries from abroad)
Are you interested in working in real estate agency in the Shinagawa and Ota area, the international city that opens the door to a world of opportunities?
Your international background and experience would serve well in this position at City Housing Co., LTD due to multiple reasons, such as the upcoming Tokyo Olympics in 2020, expansion of Haneda International Airport, growth of international business, and rapid influx of visitors to Japan.
City Housing Co., LTD has over thirty years of experience and knowledge in real estate and owns around 10,000 rooms in Shinagawa and Ota area. We are committed to accommodating the diverse needs of our customers and expanding our business. We started receiving more queries from international visitors who are planning their stay in Japan for business or vacation.
You can achieve your goal to becoming an real estate professional by learning property management in many ways, such as self-storage, monthly rentals, parking lots, and renovation. The Japanese are so adroit at maximizing house space, and this is something you can learn and bring back to your country.
Real estate agents from China, Taiwan, Korea, and other Asian countries frequently come to visit Japan to learn our real estate business.
Please make the most of your new knowledge and experiences in real estate in Japan along with your language skills.
The position is only available at the Monthly Lease division at the moment due to the needs from international visitors, but there will be an opportunity for transfer to another division.
There are still very few non-Japanese with experience in Japanese real estate and we believe this would be an opportunity for you to build your career in Japan.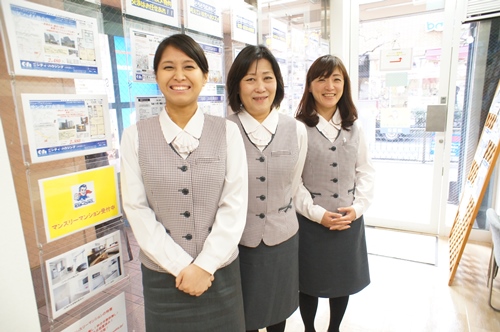 (We look forward to having new members on our team)

=====NEWS TOPIC=====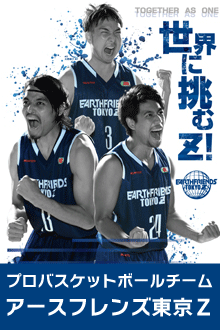 ㈱シティ・ハウジングは、大田区を本拠地とするプロバスケットチーム『アースフレンズ東京z』のオフィシアルスポンサーを通して、バスケットで世界を目指す若者を応援しています。
選手との交流や、バスケット教室やスポンサー優待で観戦のチャンスもあります。
アースフレンズ東京z 公式サイト
http://eftokyo-z.jp/
求人概要  不動産総合職としての外国籍人材の採用
《対象となる方》
サービス精神が旺盛な方
時間をかけて、不動産のエキスパートを目指したい方
将来独立して、事業をおこしてみたい方
*なお、母国語と日本語以外に、英語でのやり取りが出来ることは必須です。
《勤務時間》
 平日 9:00~19:00
水・土・日・祝 9:00~18:00(実働8時間)
《給与》
 月給22万円(一律諸手当含む)
※経験者は月給25万円以上
※試用期間3ヶ月は、月給19万8000円以上(一律手当含む)
※宅建主任者資格手当あり(月額2万円)
経験が大変重要な業界ですし、仕事自体の専門性も高い仕事ですので、勤勉にじっくりと取り組めば、給与に反映される可能性も高く、また将来は独立するチャンスも多い職種です。
 
《昇給・賞与》
 昇給年1回・賞与年2回・決算賞与 交通費全額支給・社会保険完
《休日・休暇》週休2日制(月6~8日)、夏季・冬季、産休・育休
 《福利厚生》社内旅行(国内・海外のいずれか)・退職金・リゾートマンション(稲取、熱海、中里)・別荘(八ヶ岳)
 
株式会社シティ・ハウジング
〒144-0034 東京都大田区西糀谷4丁目28-14 
http://www.cityhousing.co.jp/company/
《問い合わせ先》まずは、下記のアドレスに履歴書をお送りください。追ってご連絡をさせていただきます。
国際人材採用窓口
グローバルコミュニティー 宮崎計実
070-5653-1493
Globalcommunity21@gmail.com
http://yokosopan.net