2018IRWS interviews Jhoenel Alejandro Marquez from CEBU

We interviewed Jhoenel Alejandro Marquez(stage name : Tensai), who is from Philippines. 
He won the first prize at the International Red-White Singing Festival in Cebu, which was a ticket to Tokyo stage.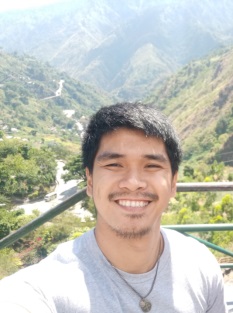 1. Why did you decide to join this event in Cebu? 
I have a group of J-pop singers (Team OKE Gakuen) who let me know about the event in Cebu. 
A free trip to Japan is what really encourages me to join the contest. 
But more than that, I want to gain experience through singing Japanese songs on stage. And it is also my first time to visit Cebu. 
Singing in Japanese was difficult for me, especially the pronunciation. But with the help of my team, I could overcome the difficulty. 
2. Have you come to Japan? What are you interested in Japanese culture?
I'd been to Japan before when I was working as a Marine Engineer. 
Anime is the major key why I've become interested in Japanese culture. It became part of my childhood that's why singing anime songs brings back my childhood memories.
Actually my biggest dream as a singer is to sing Anime songs.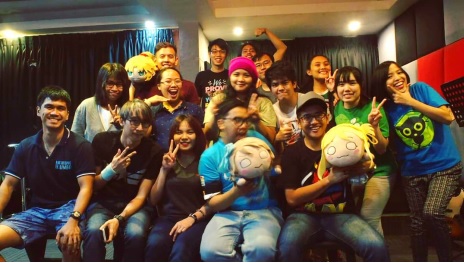 3. What song will you sing at the stage in Tokyo? And why did you choose the song? 
I will sing "Konayuki" by Remioromen. 
It is a theme song of a Japanese drama "One Liter of Tears". 
It was aired in the Philippine television years ago. 
Actually my mother is almost the same as the drama's character who is sick, so I want to dedicate this song to my mother. 

4. What do you think is the attraction of music or songs? 
Music can talk through everyone. It can break the language barrier and talk directly through people's hearts. 
Singing makes me feel alive and express myself freely. I can say that my life is incomplete without it. 
And especially Anime song makes me happy by remembering me of my childhood. 

5. What do you think about international exchange like this event?
It is like sharing and uniting everyone around the globe through a certain activity like singing and appreciating the culture of every nation. 
It is a dream of mine to go to Japan and sing in international stage. That alone is a dream come true. 
I just want to gain friends through my passion and share it to everyone especially to Japanese people since I am singing Japanese music.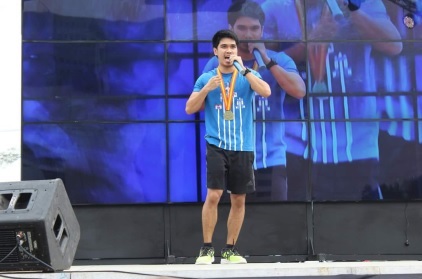 He will sing as a White team. 
Let's enjoy his song and share his passion. 
********************
Interviewer: Sae Iida
Graduated from Tokyo University of Foreign Studies. 
Had guided foreign people to Meiji Shrine as a volunteer activity, Global Community, and based on the experience, created a guide book to Meiji Shrine in Japanese, English and Korean, as a graduation research. 
Working at a commercial vehicle company now.  She enjoys visiting various cafes every weekend. 
********************