The popular sushi-making "Nigiri Sushi Experience" was held at Tsuji Culinary Institute in Osaka.

During International Student Week 2022 "11/12-11/20", the popular sushi-making "Nigiri Sushi Experience" was held at Tsuji Culinary Institute in Osaka.
International students from all over the world enjoyed the first experience of their lifetime.
(Challenging sushi using conger eel and cucumber from Osaka)
The custom of eating raw fish has spread around the world as sushi became popular worldwide.
you can find sushi restaurants all over the world, but the experience of making it is very valuable.
Making sushi was an unforgettable and valuable experience for international students studying in Japan.
At first, they practiced making sushi with chikuwa(fishcake) over and over again, and when they got the hang of it, they use real fish.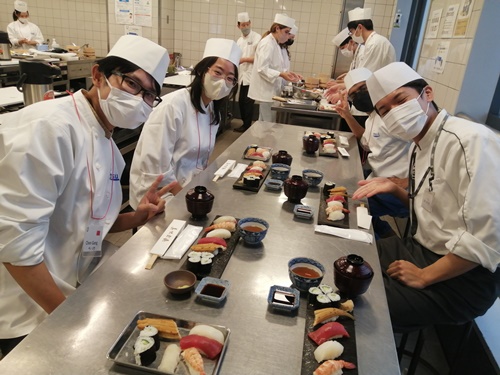 (Korean students of Tsuji Culinary Institute helping int'l students to experience making sushi)
Int'l students who are learning about Japanese cuisine experience the role of a teacher.
They were conveying the charm of Japanese food from the same int'l student's point of view.
'Experience making sushi and arranging them beautifully'
It was delicious together with red dashi made from the best Ichiban-dashi (first brewing of soup stock)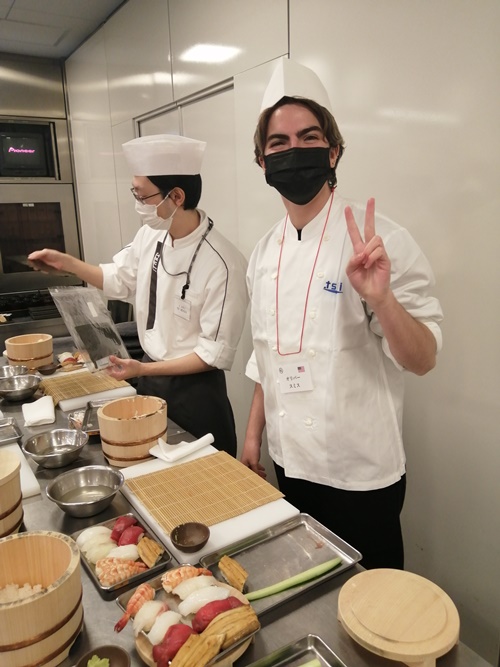 The student from the United States enjoying the experience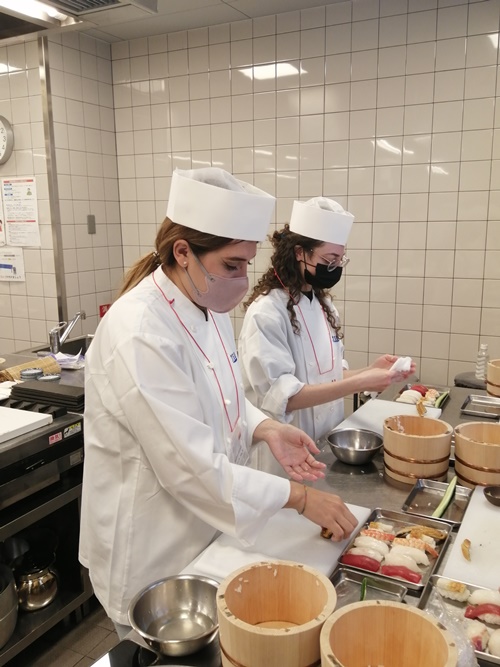 European female international students are enthusiastic about making sushi!!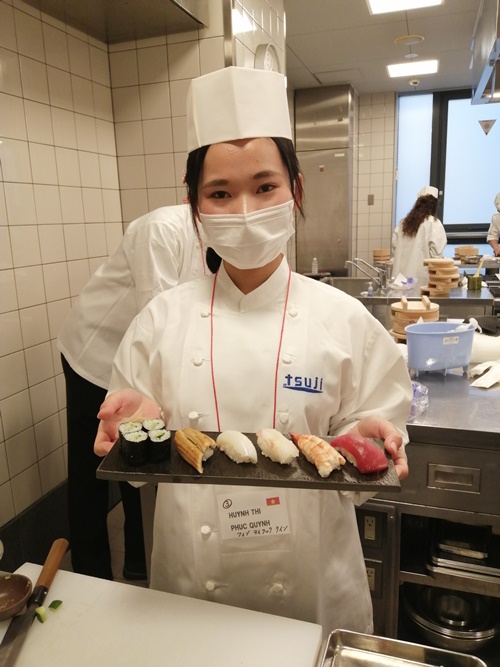 Vietnamese student "Well done even for the first time"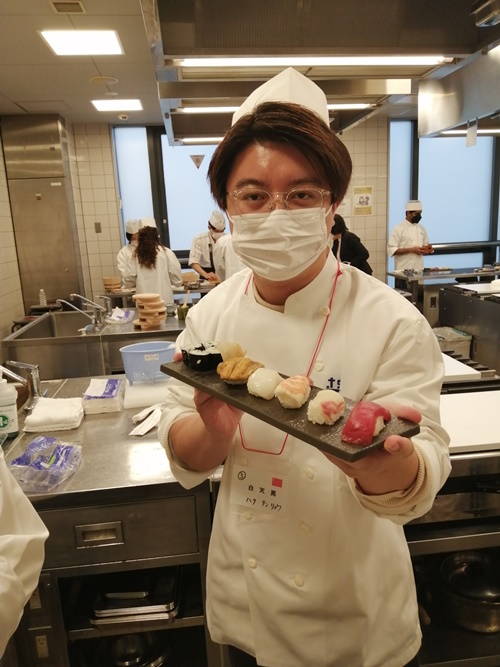 Chinese student ' Challenge sushi business in the future? '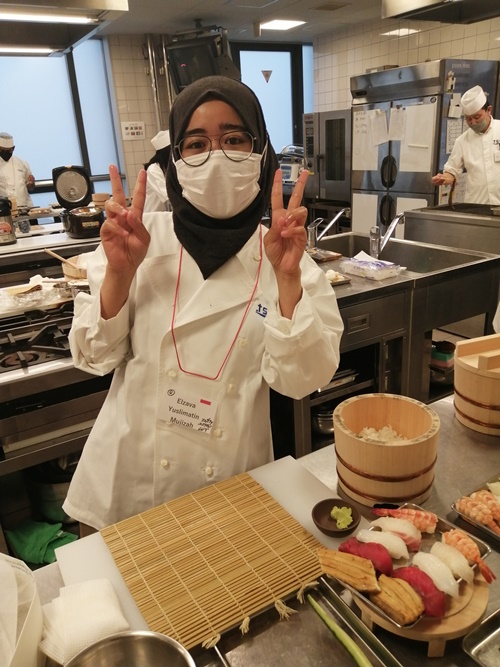 Sushi is booming even in the Islamic world!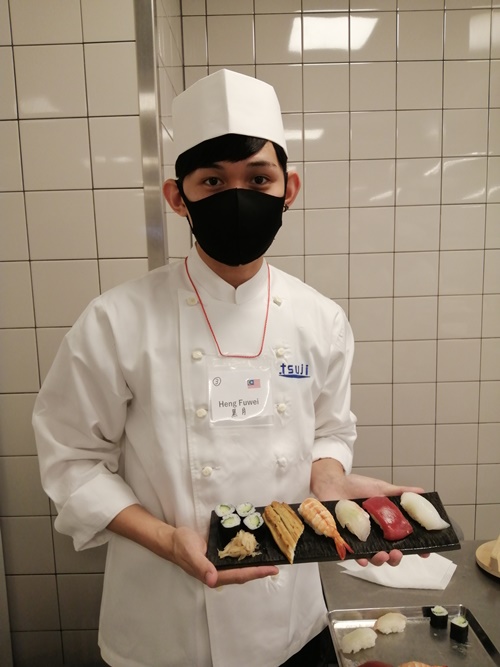 Malaysian student says ' it was easier than I thought. '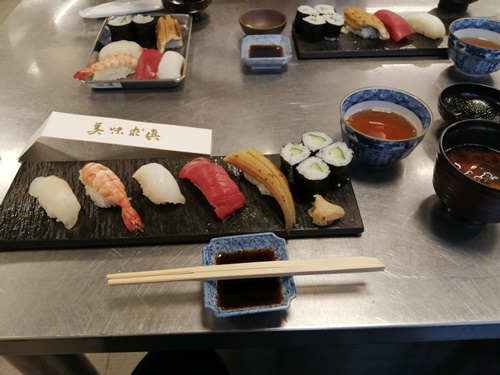 We were treated to sushi made by international students.
The conger eel was also excellent.
Thank you to all the senior international students and teachers at Tsuji Culinary Institute for the great assistance.
  (Gratitude from participating international students)
"Washoku: traditional food culture of the Japan" has been designated as a UNESCO Intangible Cultural Heritage.
Japanese cuisine can be said as the culmination of Japanese culture, such as its cooking method, presentation, and beauty of tableware,
If you are familiar with Japanese culture
Off course you all know "Sushi SUSHI" and "Tempura TEMPURA".
Through this kind of "nigiri sushi" experience, Hopefully the awareness of Japanese food culture spread among international students.
Considering as Int'l exchange program, this "Nigiri sushi experience", of students of Tsuji Culinary Institute and int'l students have the potential to become a new type of entertainment, where you can eat the sushi you made.
There is also another entertaining tempura-making experience in December.