The World as Your Homeland!

The World as Your Homeland!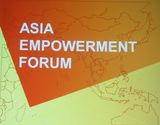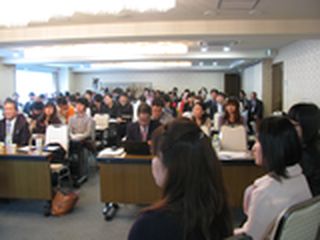 The 1st Asia Empowerment Forum

The 1st Asia Empowerment Forum was held November 7 at the Hotel Asia Centre of Japan in Minato Ward, Tokyo. Despite being called a "forum", it was different from your usual government-talk fests. There wasn't the kind of formal atmosphere where scholars present their research results. The running of the event was mainly conducted by students. Within in the forum's keyword, "Asia", there were many varied forms of "empowerment", including multicultural society, health and housing, community, art, entrepreneurialism, volunteering, international marriage, love and emotion.

I received the forum program beforehand from my acquaintance Kazumi Miyazaki. Miyazaki-san publishes "Global Community", a multilingual, international exchange-related magazine . He was also involved in planning the forum. Two days before, I had received an e-mail from Miyazaki-san explaining that the venue had been hastily changed from Tokyo University's Faculty of Engineering to the Asia Centre in Aoyama. To chance venues at the last minute… it was with slight trepidation that I arrived at the forum.

The forum was sponsored by groups involved in international activities and a planning committee of volunteers. It was run by female university students from the East Asian student forum LEAF (Linking East Asian Future). Given it was their first forum, you couldn't say that operations went entirely smoothly. Perhaps it was from lack of experience, but the host's oratory style was slightly faltering. There was no official program in the materials that were on the desk. Such issues were more than offset however by the memorable messages that the forum promoted.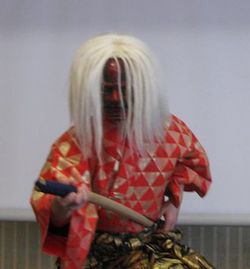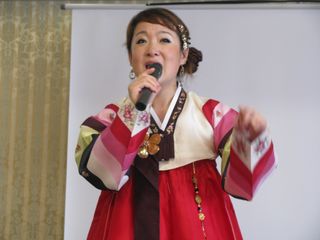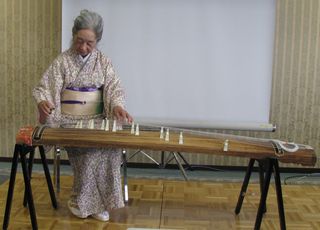 The opening featured "bugaku", or military music not to be confused with the other "bugaku", or traditional Japanese court music), a koto performance, and a song by a female Chosen-zoku, or Chinese person of Korean descent. The idea was to first capture the participants' eyes and ears, perhaps aiming to create a "forum-like" atmosphere. Next, a representative from the planning committee, LEAF's Tomoko Wada , expressed the organizers' gratitude for being able to gather people committed to Asia's future and open the inaugural forum. After that, Pakistan's ambassador to Japan, His Excellency Mr. Noor Muhammad Jadman, offered his congratulations as the representative Asian ambassador for the opening of the first forum.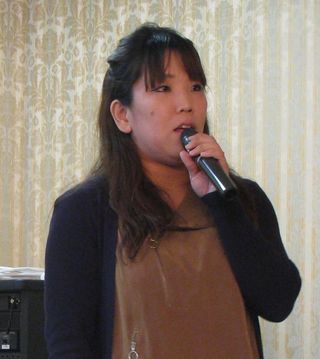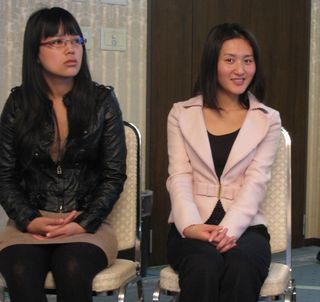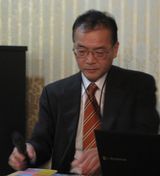 The forum began with section A, "Multicultural co-existence, health and housing". There were sections up to the letter G, with these seven "subcommittees" continuing in the midst of a tight schedule. There were also representatives from various groups, including "Garuda Supporters", who assist nursing and care worker candidates coming to Japan from Indonesia; Japan Property Management (Nihon Chintai Jyutaku Kanri Kyoukai), who find housing for Int'l students and other foreigners; and Daito Bunka University, who house foreign students in the Takashimadaira Apartments in Tokyo's Itabashi Ward, and are making efforts to deepen their exchanges with the Japanese residents there. For Japanese society, facing continuing population decline, the important issues being tackled by these groups are ones that must be confronted head-on.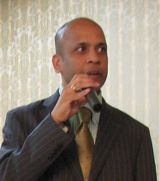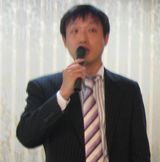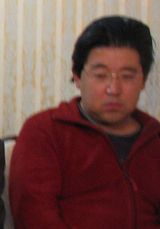 Next on stage were both Japanese entrepreneurs and foreign entrepreneurs living in Japan. Gunyong Kim a Chinese of Korean-descent, utilised his trilingual abilities to publish magazines in both Chinese and Korean. Indian resident Shyam Pyarauk, whose company WHCreation sells Indian coffee in Japan, spoke of his hardships, which were of great interest. While everyone knows about Indian curry, there are nearly no Japanese who are aware that India is also a coffee-producing country. Chinese resident Long Ri Cai founded the company Sedai Keishou Katsugaku Ltd, a unique business that supports Chinese students in Japan. The company offers assistance from entry into school through to graduation and employment. It is also a supporter group of the Japanese government's policy to increase the number of foreign students in Japan to 300,000.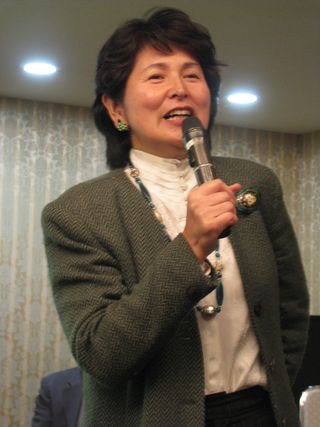 Chiaki Ainsworth , Executive Director at the NPO Multicultural Family Support Centre, gave a presentation as part of the "Multicultural Communication" section, and captured the attention of the female university students in the audience. Mrs Ainsworth is Japanese, but her husband is American. She pointed at that in Shinjuku Ward one out of every ten married couples is in an international marriage. She also explained the toils involved, saying that "while international marriages are increasing, in real life mutual understanding is hard to reach, so there are many divorces."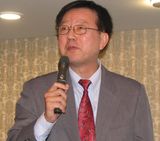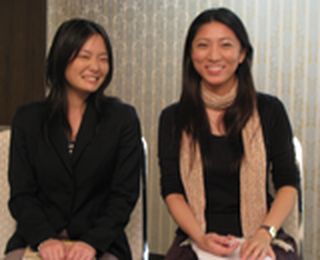 Another presenter who created a lot of excitement was Professor Kawan Soetanto of Waseda University. An Indonesian, he has four doctoral degrees in Engineering, Medicine, Pharmacology and Education, yet the essence of his classes remains to "arouse motivation in students". Accompanied by his own female students, Professor Soetanto held an actual lesson as an example, his passionate style motivating the whole audience.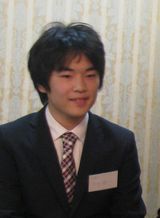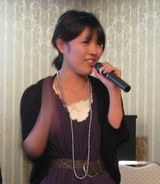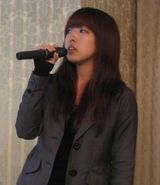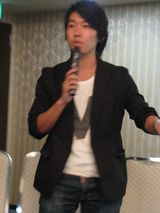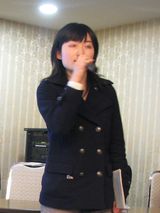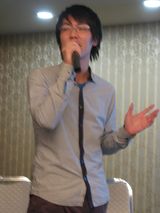 Perhaps it was because of the "Soetanto Effect", but after that discussions became more intense. In particular, organisations like LEAF, the student group promoting exchange with Asia, student groups from Tsukuba and other Universities, interpreter tour guides, and student groups involved in international medical assistance all spoke about their efforts. They all appeared to be utilising their strong wills and proactively putting them into practice. Their efforts should be known to all those adults who complain that "today's young people have no spirit".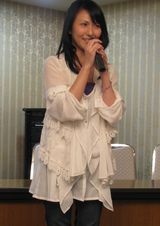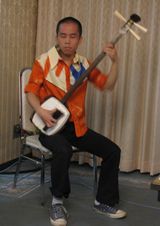 The forum was closed (albeit one and a half hours late at just before eight pm), with a Tsugaru Shamisen and singer-songwriter performance. If you were to describe the event in a metaphorical sense, you could call it a "boiling pot of multiculturalism". Masanobu Yamamoto, one of the initiators of the event and president of the Yamamoto School, an organisation that gather's people who aim to revitalise Japan, said, "This was our first time, but every year from now on I would like to hold a forum every four months."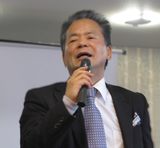 Everyone, come and visit Yamamoto school!

Multicultural-related Magazine immigrants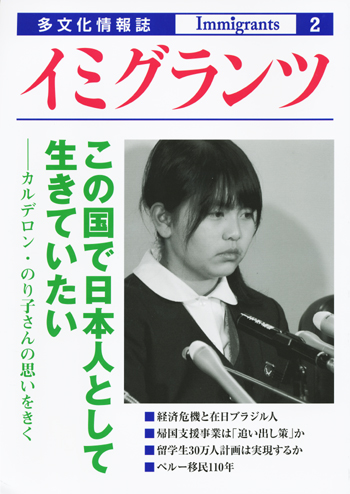 http://www.imin.co.jp/immigrants/


(Translated by Lance Truong (Monash Univ.)