Shrines are the Roots of Japanese Culture.

Shrines are the Roots of Japanese Culture.
A truly international person is one who understands what Japan and the Japanese are and can relay this overseas.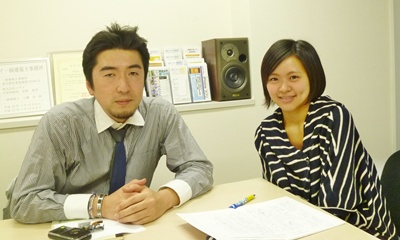 Profile of Hidetoshi Tojo, webmaster of 'Jinjyajin' website
Tojo, the CEO of Culcharge Co. Ltd., was born in 1972 in Saitama as the great-grandson of Hideki Tojo, the 40th Prime Minister of Japan during World War II. Investigating the model of Japanese nonprofit sector, he focused on the presence of shrines and Shinto. He promotes cultural tourism through shrines, in order to revitalize local communities and their cultures. On May 24th his book, The Proof of the Japanese, was published. Following this, he began lecturing extensively across the nation.


As an internationalized society, we will further communicate with people from other countries. However, there will always be more to understand about 'Japan' and 'Japanese.' In this edition, Ms. Yu Chihama interviewed Mr. Hidetoshi Tojo, who published The Proof of the Japanese on May 24th. Ms. Chihama is in her third year at Tsuda College, and she is a volunteer interpreting guide for Meiji Jingu.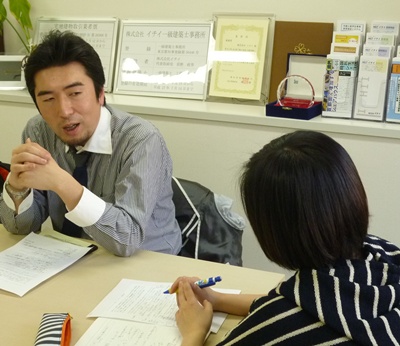 Q1: What inspired you to create the shrine database? What do you think is the most attractive aspect of Shinto?

A1: It all started when I thought of making a web portal focusing on Japanese culture. As I was doing the research on Shinto, which is closely related to Japanese culture, I found that there are more than 80,000 shrines in Japan. However, there were no databases on shrines, so I decided to make one. I started visiting shrines, taking photos, and studying their histories.
I was not familiar with shrines before, but through visiting a number of them, I came to understand that each shrine has its own unique identity and history that connects its community with its pasts. Visiting more than 900 shrines over three years, I gradually became aware of the relationships between one shrine and another, and this in turn led to other discoveries.
I would not know such things if I had not experienced it first hand. I think it would be easier to understand Shinto not as a religion but a 'collection of thoughts.' For example, those who made a living from fishing have enshrined 'God of the Sea' to pray for safety at sea. Sumiyoshi Grand Shrine in Osaka is one of the shrines where people go to pray to the 'God of the Sea.' When visiting many shrines, we can understand people's thoughts back then, and this is the only place where we can feel the connection with the people of the past.
The objects of worship are not only Japanese. In fact, there are shrines dedicated to people from foreign countries. The openness of Shinto allow the Japanese to accept beliefs and ideas from overseas like Buddhism. Furthermore, Shinto has no doctrine or commandments such as those in Christianity or Buddhism.
A mirror normally sits on the altar in a shrine. It is said that one can find "Kami" (God) in the reflection of oneself. In Shinto's belief, one has to find the answer in oneself. It is different from other religions that teach people to follow the doctrine to be an ideal self. That is why in Japanese it means 'the road of God(s)' rather than 'teachings of God(s).' The path to one's ideal self is through appreciation of others, meaning having gratitude for everything.
This simple form of worship in nature is considered as new lifestyle that coexists with nature. Although this is one of the oldest concepts, it would be great if we can expand this as a new concept from Japan.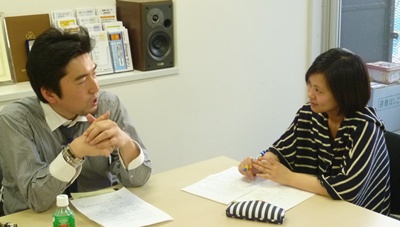 Q2: Would you tell me the relationship between the emperor and Japan? What do you think is the idea of 'protecting Japan'?
A2: My activities started from understanding 'National Foundation Day.' Japan has been 'the oldest country' that has been governed by an emperor for 2,672 years, and recognized by countries that have a monarchy. However, this is not taught in compulsory education and thus not recognized by the public. If the imperial system is lost, Japan will lose itself as a country. It is based on that which emphasizes the importance of keeping the imperial system.
'Protecting Japan' means to protect the essence of Japan and the Japanese. Ancestors have passed on tradition and beauty of Japan to the next generations. The world witnessed people from the Tohoku area helping each other without disorder after the earthquake on March 11th. When there was a devastating catastrophe in Turkey, the public learned from Japan's orderly conduct.
On the other hand, as the result of pursuing a rational economy, Japan is a country that wastes more than 1 trillion yen worth of food. Most Japanese used to be farmers and appreciated what nature has given us. We need to remember 'the Japanese aesthetic' from the farmers' perspective of cherishing 'objects' and 'mateship.'
Q3: What attitude is important for young people to have in Japan? How should they deal with globalization?
A3: With a challenging spirit. When I was a businessman, I requested to transfer to Hong Kong and spent four years there. This experience made me who I am today. Life is long, therefore I hope that people can step out of their safety zone and accept new challenges while they are young.
Don't be afraid of failures and mistakes, and go abroad to meet with those who have different ideas. Then you'll find your identity, realize what Japan and Japanese are, and become a real international person.
(After the interview with Mr. Tojo ,Yu Chihama, Third year student of Tsuda College)
I was most impressed by the importance to understand the different views and thoughts of others. From this, we can understand ourselves as Japanese, and discover the identity of Japan and the differences between others. Through this process, we can establish our Japanese identity, create uniqueness, and become an international society. As a young generation, we are heading towards globalization without understanding what Japan and the Japanese are. We should once again learn Japanese culture and traditions and find our own identity. There are many things we can learn from Mr. Tojo's shrine database, and I will consider how to learn those things in my own way.
《Translated by Kaori Asakami (Monash Univ.)》