An outstanding evolution of "Soetanto Education Methods" in 25 years

An outstanding evolution of "Soetanto Education Methods" in 25 years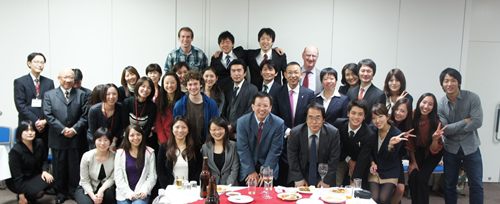 A symposium of education methods which provides motivation to students was held at Waseda University at November 9th, 2012. It was a great symposium of more than 20 people giving presentations. The greatest point of this symposium was that 13 of these students (including 2 students graduating this year) are currently receiving the lecture of "Motivation". It was just like live coverage of the usual lecture of education methods given by Ken Kawan Soetanto, a professor at Faculty of International Liberal Studies Director, Clinical Education and Science Research Institute.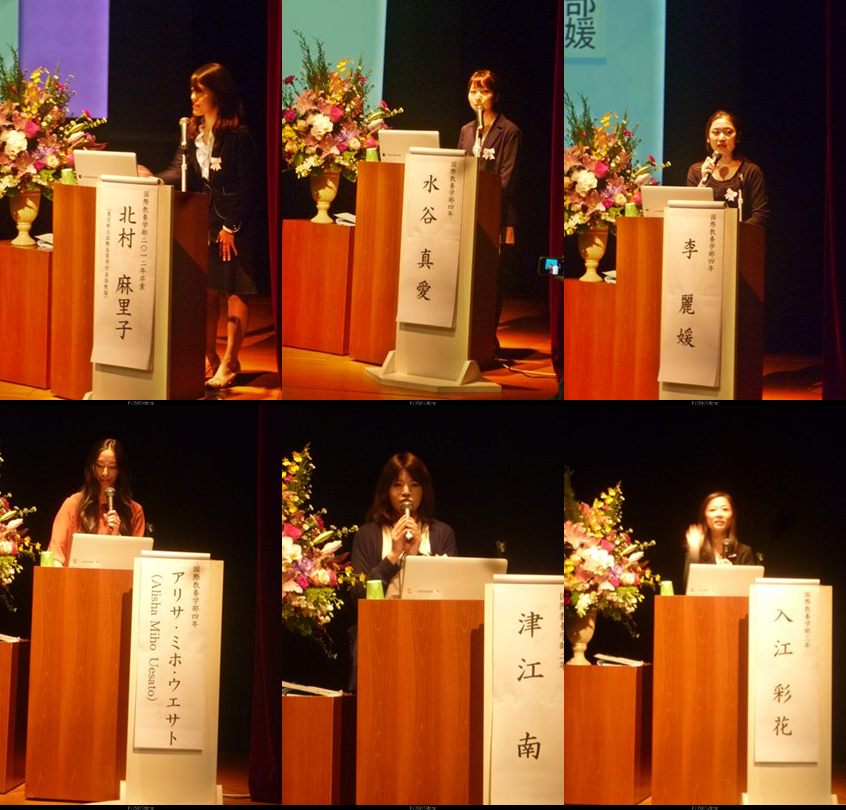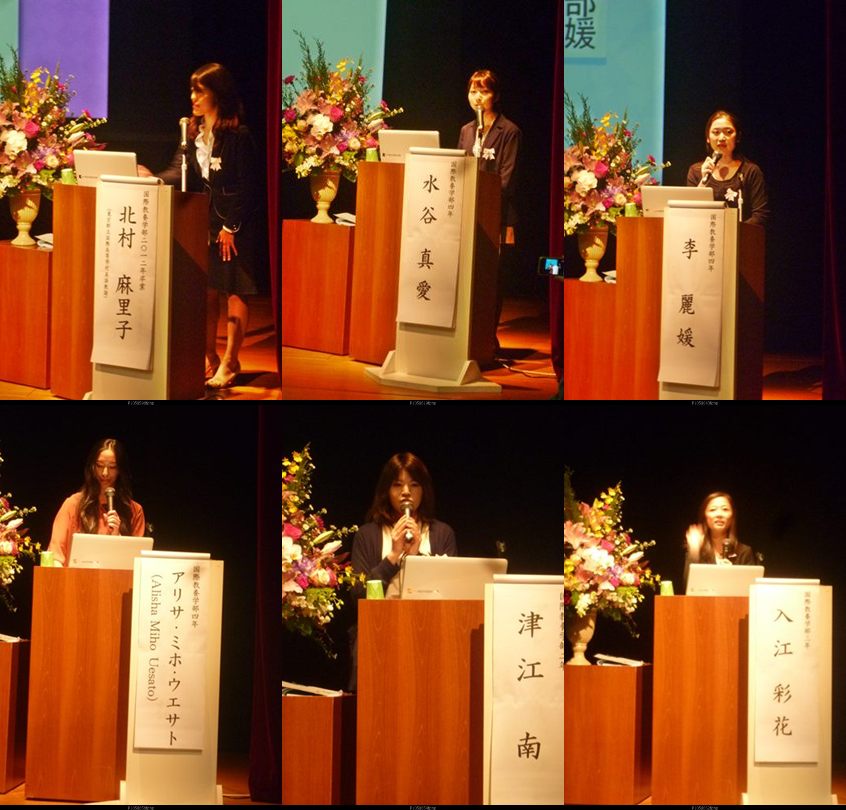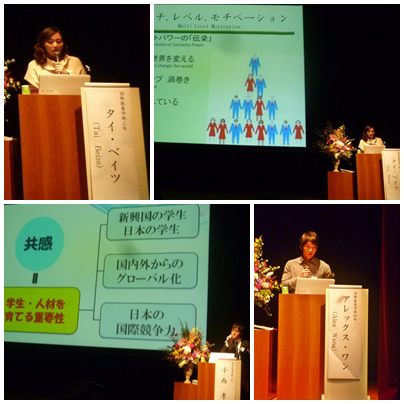 Many of the assemblies may not be able to have a concrete idea what kind of presentations are done by students in the middle of studying about education methods. However, I was looking forward to their presentations because they are the ones who are taking lessons about education methods of motivation and feeling changes every day. I have been hearing their experience for about 3 years and was bringing impressive scenes in the class to mind. Their presentations were beyond my imagination. I could see their joy of giving presentations and their progress, especially the last 2 students who only began taking lessons a month ago.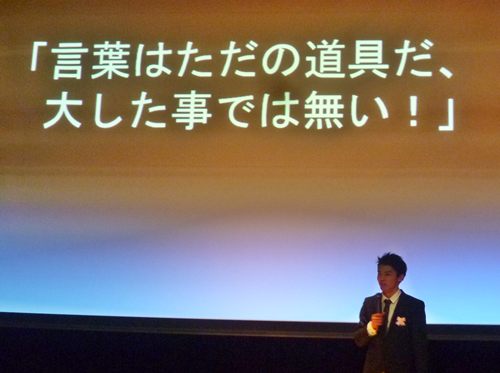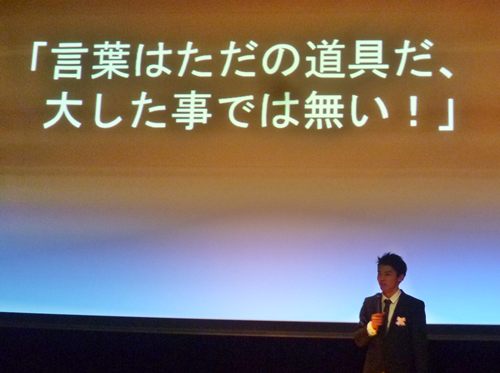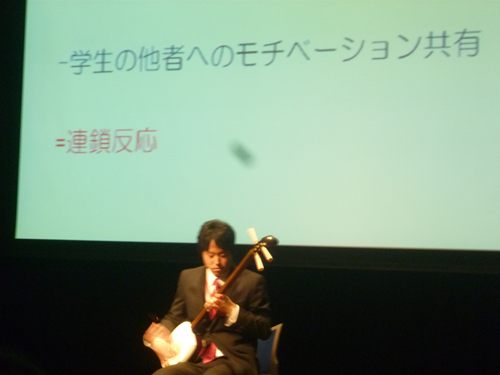 I have gone to many congresses of students' presentation but have never seen students doing presentations with such confidence and enjoyment. Moreover, all of those presentations were different although their topic was same. It wasn't only the presentations that were unique but also each of the students was unique too. There was a student who was forgotten by society and was called a "monster student". Some students suffered from depression or didn't have a goal in their life. One of them played Tsugaru-jamisen which is a Japanese instrument during his presentation.
Everyone was full of confidence which they gained from classes of "Soetanto Education Methods". Prof. Soento's endless challenge of "raising motivation of any students" can be said to be mostly successful.

Lastly, I'd like to introduce a text from a paper written by Hiromatu, who used to be a "monster student" and now a student leader.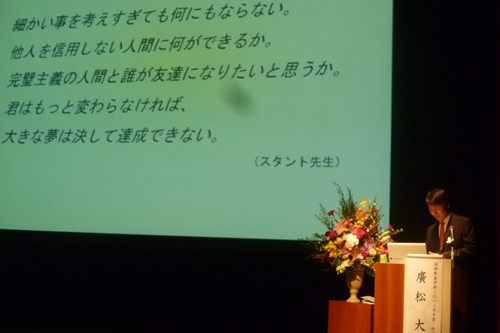 Mr Hiromatu wrote:
Prof. Soetanto thinks the situation that University students don't study much and that our society approving it should not be continued. He told me how hard he tries to change this situation and that was the moment I found an encouraging friend for me. In other words, Prof. Soetanto's presence as one human was a great encouragement for me. From then, I was interested not only in studies but also in teachers. I became to have an interest in professors at Waseda University. I didn't only take lectures but also went to professors' offices and had conversation with them to know about the lecture as well as their background of starting their research.

To educators
Although it is important to have knowledge, I think students have these kinds of questions beforehand; why do we study? What do teachers have in mind when they are teaching? What are teachers like? What are the dreams for teachers? Are they challenging something now? I think they want to hear answers to these questions from teachers. Moreover, if they have decision to help students earnestly not to throw out their future, I assure that miracles that are happening in classes of "Soento Education Methods" can happen in your classes too. As a parent who has a child who needs to choose his course soon, I hope that day will come to you as soon as possible.

translated by Yukiko nishiwaki (Waseda Univ.)