THE 4th INTERNATIONAL RED-WHITE  SINGING Festival 2014 22nd NOV

The  International Red-White Singing Festival
―Japanese sing in foreign language , Non-Japanese sing in Japanese to show the respect for different culture.
2011 1st Contest https://www.yokosojapan.net/article.php/red-whitesinging_feature_en
THE 4th INTERNATIONAL RED-WHITE  SINGING Festival
Saturday 22nd NOV. 2014 OSAKA May theater 
Saturday 29th NOV. 2014 TOKYO National Olympic center
Performers from ALL OVER THE WORLD and Volunteers are wanted!!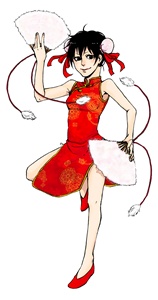 OSAKA
《Date》Saturday 22nd NOV  2014 13:00-16:00  
《Place》 May theater Suita City Hall
2-29-1 izumi-cho SUITA CITY
http://www.maytheater.jp/test/access/index.html
TOKYO
《Date》Saturday 29th NOV 2014 17:00-21:30  (16:30 open )
《Place》  National Olympics Memorial Youth Center (NYC) Large Hall
3-1. Yoyogi Kamizono-cho, Shibuya-ku, Tokyo 151-0052 TEL. +81-3-3469-2525
http://nyc.niye.go.jp/e/index.html

《PRESENTED BY》 The ccommittee for INTERNATIONAL RED-WHITE  SINGING FESTIVAL
《AUTHORIZED》 Japan Tourism Agency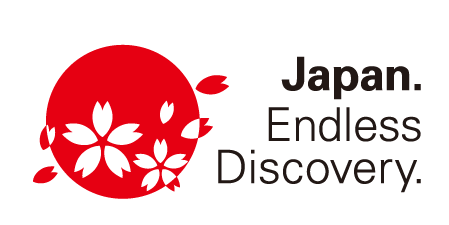 Wakayama Broadcasting and more
  This event aims for better understanding among all nationalities living in Japan by singing Japanese sing in foreign language and Non-japanese sing in Japanese.Let's enjoy singing and dancing with all performers.

Many of Non-japanese residents and International students in Japan are struggling to brighten up Japanese society with their efforts. INTERNATIONAL RED-WHITE  SINGING FESTIVAL aims for new type of event which Non-japanese and Japanese help each other to organize. We hope Japan would be better place to live for Japanese and also Non-Japanese residents who are the contributors for Japanese society.

organized by:multicultural exchange magazine 『globalcommunity』、『shimto』『月刊留学生』『日本僑報社』『hiraganatimes』、『immigrants』・Fukushima media village・NEWCOM CO LTD,and other foreign media in JAPAN
REAL HIGHSHOOL STUDENT IDOL GROUP WILL PERFOME IN OSAKA DON'T MISS IT.
https://www.yokosojapan.net/article.php/20140925hsidol_editor_en
参加者 応募方法
以下の項目を記入しメールで下記までお送りください。
1:申込者氏名・国籍・職業(学生の場合は学校名)
2:パフォーマンスの内容 歌 OR ダンス OR その他パフォーマンス・ボランテイア
*外国人は日本語で、日本人は外国語で歌います。日本人、外国人の混成チームの場合は、日本語を含む2か国語で歌うのがベストですが、日本語のみ、外国語のみでも結構です。
ダンスの場合は、一般の方々が楽しめるものであればどんな内容でも結構です。
民族衣装などを着て演じてもらうと印象に残ると思います。
3:参加人数
*歌など独唱する場合も、民族衣装を着て大人数でバックコーラスをすると盛り上がると思います。1400名収容の会場ですので、応援する人もバックコーラスに加わりイベントを盛り上げてください。
4:連絡先メールアドレス
5:連絡先携帯番号
6:歌合戦にかける意気込み
大阪観光局局長賞(大賞)だけでなく、ダンスや衣装、演出なども評価する賞も設けます。大阪らしく、楽しく、賑やかに会場を盛り上げていただきたいと思います。
7:パフォーマンスの動画
*動画サイトなどで公開されている個人で撮影したもので結構です。
*参加希望者が多数の場合は、実行委員会にて厳選させていただきます。
お問い合わせ
 国際紅白歌合戦2013 実行委員会  事務局
グローバルコミュニティー 編集部  
070-5653-1493  globalcommunity21@gmail.com