Globalcommunity Newsletter 20220629 English Okinawa- Brazil


********* GLOBALCOMMUNITY NEWSLETTER * 2022.0629 ****
Japanese Newsletter
https://www.yokosojapan.net/article.php/20220629_newsletter_ja
Thank you for your continued support.
The "GlobalCommunity" has also entered its 13th year of publication with the theme of interaction between Japanese and foreign residents in Japan.
Going forward, we will continue to focus on issues that transcend ethnic groups, such as health, medical care, the environmental field, and cross-cultural exchange.
We will continue to make steady efforts without forgetting our original intentions, and we look forward to your continued support.
Corona has calmed down, and international students have begun to enter Japan, and I would like to continue to work energetically.

If you wish to unsubscribe, please cancel it from the following URL.
https://clk.mag2mag.com/pub/d.php?pk=f18e9dc03bcd3b8d36e803275b99cfb2&mn=43098fc729075164&em=f6befcc701ded6a46f15a9ea2a3461f9f3a22153250a353e6b97e508bd9d178f
---------------------------------
1: The "The 7th Worldwide Uchinanchu Festival" is very exciting after 50 years of Okinawa's return to the mainland.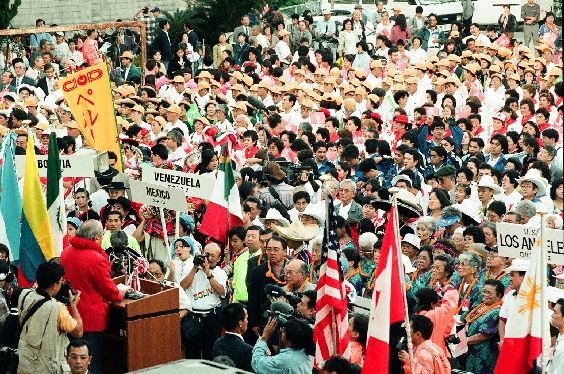 It's not well known on the mainland, but it's a very international and heart-warming event where people from all over the world, like big families, who have roots in Okinawa gather together.
It's a chance once every five years, so I'll be an observer for three days from October 30th.
Okinawa Prefecture is one of the leading regions of outbound immigration in Japan, stretching back more than a century. Our ancestors crossed the sea, pioneered new lands in distant countries, and overcame difficulties through sheer hard work. While building a living foundation in each region and firmly rooting in the local cross-cultural society, their communities inherited Okinawa's unique traditional culture and identity. At the time of the last Festival, it was estimated that there were about 420,000 ethnic Okinawans living around the world.

The "World Uchinanchu Festival" honors the achievements of Okinawan people from all over the world, recognizes the great value of the community heritage of Okinawa, and seeks to expand and develop the Uchina network through exchanges with Okinawan citizens around the world. The purpose is to bring people together, reaffirm their roots and identity, and thereby be able to pass them on to the next generation.

The festival is sponsored by the Uchinanchu Festival Executive Committee of the world, which is organized by Okinawa Prefecture and related organizations and has been held approximately once every five years since the first festival in 1990 (Heisei 2). It has been held 6 times so far.

2: History of Kobe Immigration Museum and Nikkei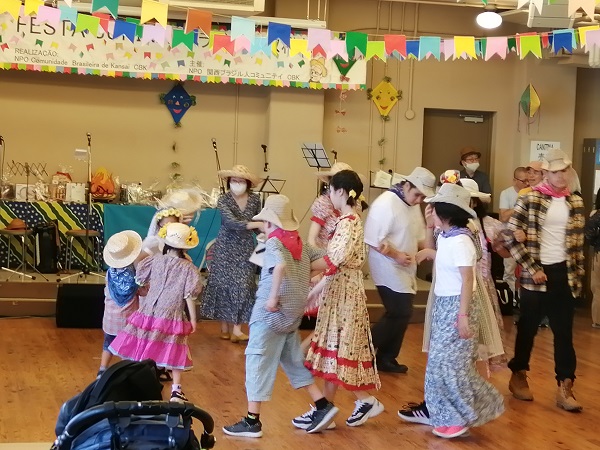 Kobe has sent many immigrants overseas, mainly to South America, as a base for overseas migration in Japan.
The Kobe Immigration Museum was a dormitory and training facility for preparation before immigration. It was
https://www-yokosojapan-net.translate.goog/article.php/20220628kobeimin_life_ja?_x_tr_sl=ja&_x_tr_tl=en&_x_tr_hl=ja&_x_tr_pto=wapp

3: Wake up! Japan (book introduction)
Break away from the past and build a strong future for the revitalization of Japan!
At the Second Conference for Democratic Asia on December 6, 2012
Advocating Democracy in Asia-Mass Meeting in Tokyo
Author Henry Storkes (FINANCIAL TIMES First Editor-in-Chief of Japan Branch) 
https://www.yokosojapan.net/article.php/20131110henryscotts_editor_ja
4: The first episode of the true image of Japan in the 150th year of the Meiji era (introduction of the video)
Rethinking Japanese history while taking a bird's eye view of world history
https://www-yokosojapan-net.translate.goog/article.php/20220411japan_editor_ja?_x_tr_sl=ja&_x_tr_tl=en&_x_tr_hl=ja&_x_tr_pto=wapp

5: Happy Voice with a Smile Osaka Expo version is now available! Looking for participants! !!
https://www-yokosojapan-net.translate.goog/article.php/20220226happyvoice_international_ja?_x_tr_sl=ja&_x_tr_tl=en&_x_tr_hl=ja&_x_tr_pto=wapp
---------------
International red and white singing festival
Thanks to the 10th International Red and White Song Battle sponsored by the Ministry of Foreign Affairs and Osaka Tourism Bureau, we were able to successfully hold it on November 20, 2021. Thank you to everyone who supported us. Please see the following page for the state of the day.
https://www.yokosojapan.net/article.php/20211216irws_event_en
<< Sponsor >> "History and achievements of TOP class in Ota-ku, Tokyo"
City housing 
https://cityhousing-drecruiting-jp.translate.goog/?_x_tr_sl=ja&_x_tr_tl=en&_x_tr_hl=ja&_x_tr_pto=wapp
"His social residence to learn and grow together"
Oakhouse https://www.oakhouse.jp/?sm_tag=3u2ICmgp
In addition, it has been decided that the 11th International Red and White Singing Festival will be held at Osaka University on November 20th.
We are looking for participants, volunteers, and cooperating organizations! !!
Representative of the International Red and White Song Battle Executive Committee
Multilingual web magazine GLOBAL COMMUNITY
Editor-in-chief, Keimi Miyazaki
577-0067 1-10-14, Higashi-Osaka City, Osaka Prefecture
globalcommunity21 (@) gmail.com
info (@) yokosojapan.net
070-5653-1493
---------------
What the Global Community Aims for
https://www-yokosojapan-net.translate.goog/article.php/globalcommunity2013_editor_ja?_x_tr_sl=ja&_x_tr_tl=en&_x_tr_hl=ja&_x_tr_pto=wapp
What the International Red and White Singing Festival Aims for
https://www-yokosojapan-net.translate.goog/article.php/kouhaku.japan_editor?_x_tr_sl=ja&_x_tr_tl=en&_x_tr_hl=ja&_x_tr_pto=wapp