Globalcommunity Newsletter 202200809 Student volunteer as Interpreter and Guide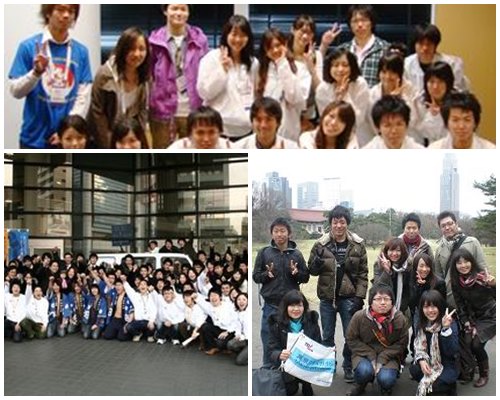 ********* GLOBALCOMMUNITY NEWSLETTER * 2022.0809 ****
Japanese Newsletter
https://www.yokosojapan.net/article.php/20220809newsletter_ja
Thank you for your continued support.
The "GlobalCommunity" has also entered its 13th year of publication with the theme of interaction between Japanese and foreign residents in Japan.
Going forward, we will continue to focus on issues that transcend ethnic groups, such as health, medical care, the environmental field, and cross-cultural exchange.
We will continue to make steady efforts without forgetting our original intentions, and we look forward to your continued support.
Corona has calmed down, and international students have begun to enter Japan, and I would like to continue to work energetically.

If you wish to unsubscribe, please cancel it from the following URL.
https://clk.mag2mag.com/pub/d.php?pk=f18e9dc03bcd3b8d36e803275b99cfb2&mn=43098fc729075164&em=f6befcc701ded6a46f15a9ea2a3461f9f3a22153250a353e6b97e508bd9d178f
---------------------------------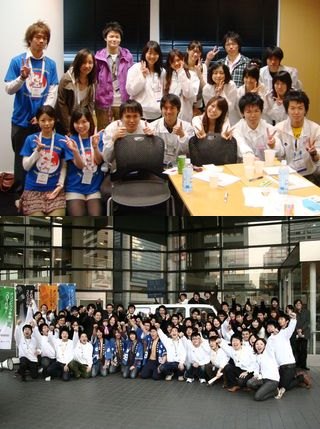 "Established in February 2009, shortly after our establishment, we visited the "2016 Tokyo Olympic Bid Committee" at the Tokyo Metropolitan Government. They were also in need of a group of students who could speak foreign languages, and luckily on that day, we received a request to provide interpreting support at the overseas press center for the IOC visit in April.
"Surprisingly, we had our first practical meeting on the same day. About 50 members who can speak English, Chinese, and Korean volunteered for a four-week schedule. Initially, the members consisted of international students, Japanese students from groups such as LEAF and AISEC, who are proficient in English and other foreign languages, and members of the "Student Group working for the 2016 Tokyo Olympics bids".
"On the final day, we had the opportunity to participate in a special press reception, where we gained valuable experience, including interviewing the president of the Foreign Press Club and the world-renowned architect, Mr. Tadao Ando."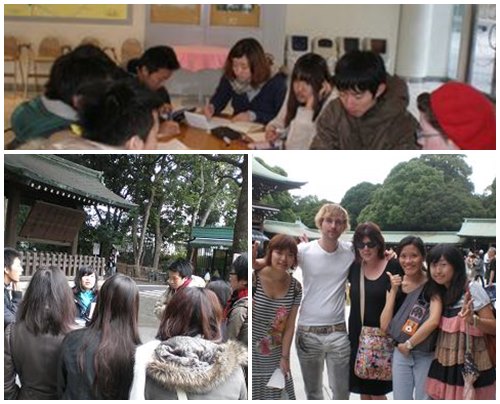 After that, he decided to base our activities at Meiji Shrine in Tokyo, where we conducted study sessions on shrines and Shintoism, and were challenged to guide tourists from overseas.
In 2019, total registered numbers exceeded 300.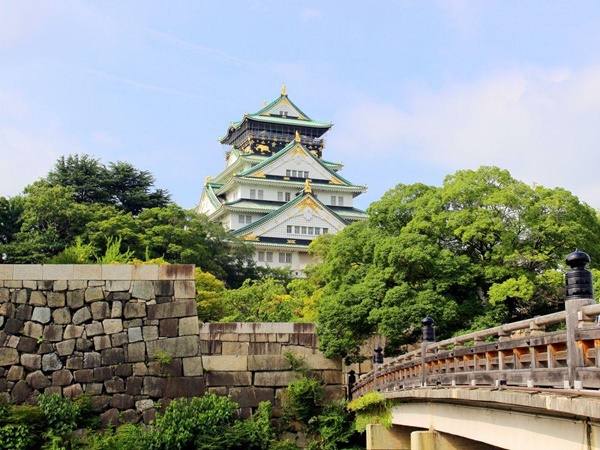 "Volunteer interpreter guide that anyone can do if they are motivated
What I learned from guiding foreigners when I was a student"
"When I was in high school, I had the experience of guiding foreign tourists even though I didn't understand English. I had a strong desire to study abroad, but  I couldn't do anything in Osaka, where I don't see many foreigners."
"However, when I was running around Osaka Castle, I happened to see an elderly foreigner couple. At first, I didn't have the courage to talk to them, but one day I took the courage and started talking to them by looking at the guidebook I had prepared. Somehow they tried to understand me, so I managed to make myself understood. After doing it a few times, I got used to it and gained confidence.
 If you try hard enough they will be happy with your clumsy English. I really appreciate it."
" I hope to tell 'the joy of volunteer guides' to those people who don't have the courage to talk to foreigners, or who don't have the opportunity to talk to them. We want you to experience doing it. " (Founder of GC Student Interpreter Volunteer Guide, Kazumi Miyazaki)
1: Confidence in speaking a foreign language ⇒Courage Important for speaking a foreign language
2: You can experience Japanese culture from a foreigner's point of view.
⇒ You can rediscover the good points of Japan.
3: While comparing the culture of the guest and Japanese culture 
You can learn to communicate deeply and meaningfully.
⇒ Cultivate a sense of tolerance for different cultures.
4: You can be very grateful for what you have done. You will be able to feel the joy of being thanked.
⇒ You can feel the true joy of human beings.
5: Because verbal communication is not enough, 
you will try to understand what guests want to know in every way.
⇒ Feeling compassion for others.
  Acquire advanced communication skills.
↓↓↓
Interpreter Volunteer Guide is a very meaningful experience that comprehensively nurtures the basic skills necessary as a member of society, such as "practical language skills", "sympathy", and "communication skills".
An alumni interview with those who are active in Japan and abroad
Ms.Rie Tanioka,ex-leaders of the group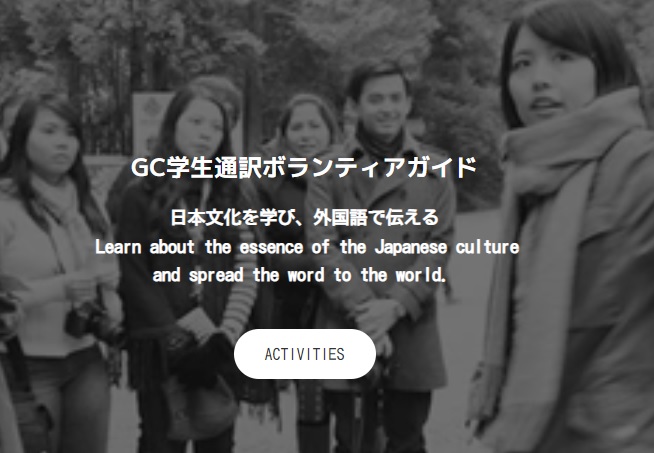 From July 2022, we have also started working as student interpreter volunteer guides at Osaka Castle and Houkoku Shrine.
While working as an interpreter guide you can also learn about other cultures through "real voices" from the guests that cannot be learned from books. It is just the same experience when you are abroad.
one of the pleasures of continuing this activity is the interaction with the guests and other fellow interpreter guides
Please try to participate in this activity that you can really enjoy while being a "volunteer"!
 (Mr. Taniguchi, former leader of the third generation, Keio University)
https://gc-volunteer-guide.jimdosite.com/activities/
We also hold briefings on ZOOM.
The International Red-white Singing Festival (IRWS) is an "international exchange event where Japanese sing and sing in foreign languages ​​and foreigners sing and sing in Japanese", which is run mainly by GC student interpreter volunteer guides.
----------------------------------
3: Wake up! Japan (book introduction)
Break away from the past and build a strong future for the revitalization of Japan
At the Second Conference for Democratic Asia on December 6, 2012
Advocating Democracy in Asia-Mass Meeting in Tokyo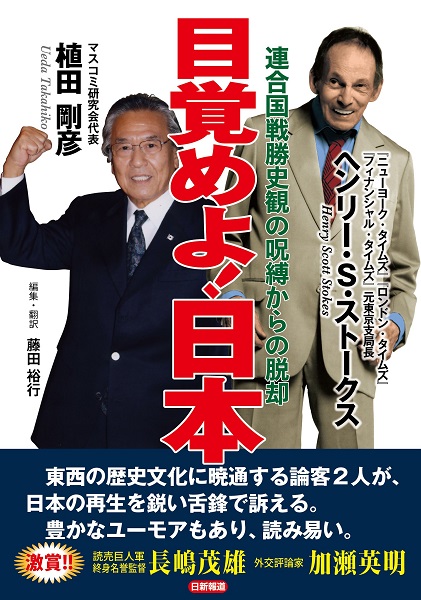 Author Henry Storkes (FINANCIAL TIMES First Editor-in-Chief of Japan Branch) 
https://www.yokosojapan.net/article.php/20131110henryscotts_editor_ja
4: The first episode of the true image of Japan in the 150th year of the Meiji era (introduction of the video)
Rethinking Japanese history while taking a bird's eye view of world history
https://www-yokosojapan-net.translate.goog/article.php/20220411japan_editor_ja?_x_tr_sl=ja&_x_tr_tl=en&_x_tr_hl=ja&_x_tr_pto=wapp

5: Happy Voice with a Smile Osaka Expo version is now available! Looking for participants! !!
https://www-yokosojapan-net.translate.goog/article.php/20220226happyvoice_international_ja?_x_tr_sl=ja&_x_tr_tl=en&_x_tr_hl=ja&_x_tr_pto=wapp
---------------
International red and white singing festival
Thanks to the 10th International Red and White Song Battle sponsored by the Ministry of Foreign Affairs and Osaka Tourism Bureau, we were able to successfully hold it on November 20, 2021. Thank you to everyone who supported us. Please see the following page for the state of the day.
https://www.yokosojapan.net/article.php/20211216irws_event_en
<< Sponsor >> "History and achievements of TOP class in Ota-ku, Tokyo"
City housing 
https://cityhousing-drecruiting-jp.translate.goog/?_x_tr_sl=ja&_x_tr_tl=en&_x_tr_hl=ja&_x_tr_pto=wapp
"His social residence to learn and grow together"
Oakhouse https://www.oakhouse.jp/?sm_tag=3u2ICmgp
The 2022 event will be postponed due to the restructuring of the operating system, and from 2023 onwards, we will work even harder toward the Osaka Expo in 2025. Thank you for your continued support.
The 11th International Red-White Singing Festival is scheduled to be held in November 2023.
Representative of the International Red and White Song Battle Executive Committee
Multilingual web magazine GLOBAL COMMUNITY
Editor-in-chief, Keimi Miyazaki
577-0067 1-10-14, Higashi-Osaka City, Osaka Prefecture
globalcommunity21 (@) gmail.com
info (@) yokosojapan.net
070-5653-1493
---------------
What the Global Community Aims for
https://www-yokosojapan-net.translate.goog/article.php/globalcommunity2013_editor_ja?_x_tr_sl=ja&_x_tr_tl=en&_x_tr_hl=ja&_x_tr_pto=wapp
What the International Red and White Singing Festival Aims for
https://www-yokosojapan-net.translate.goog/article.php/kouhaku.japan_editor?_x_tr_sl=ja&_x_tr_tl=en&_x_tr_hl=ja&_x_tr_pto=wapp